Affiliated Scientist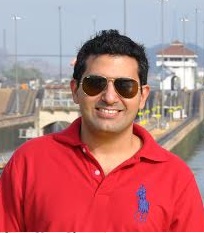 Malcolm holds a PhD in Science and Management of Climate Change from Ca'Foscari University of Venice, focusing on impacts of climate change and variability on crop yields using emulators and empirical models. He holds a Master's in Weather and Climate Modelling from the University of Reading (U.K.) where his dissertation examined the Intra-seasonal variability of Indian Summer Monsoon (ISM) in Observed and General Circulation Model (GCM).
Apart from being a post-doctoral scientist at Ca' Foscari University of Venice, Malcolm also holds a scientific affiliation with Fondazione Centro Euro-Mediterraneo sui Cambiamenti Climatici (CMCC – ECIP Division) and is affiliate scientist at "RFF-CMCC European Institute on Economics and the Environment" (EIEE). He has previously worked as a Research Associate at Barcelona Supercomputing Centre (Spain), where he gained expertise in handling large climate datasets, running Earth System Models (ESM), numerous scientific data management and spatial analysis tools.
Malcolm's research interests include modelling the impact of climate change on agriculture, application of climate extreme indices, and last but not the least, creating awareness of the science of climate change and its potential impacts by giving talks in local schools. Prior embarking on a research career, Malcolm worked as a navigating officer onboard research and seismic survey ships, engaged in data acquisition of sea bed profiles for offshore oil and gas industry.