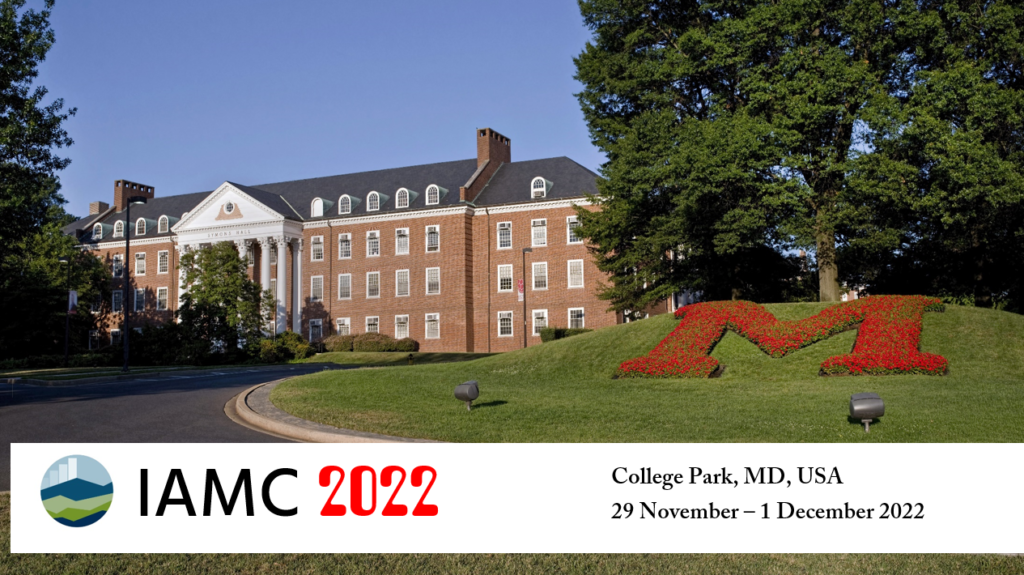 In-Person Meeting: November 29 – December 1 at the College Park Marriott Hotel & Conference Center, College Park, MD, USA
Online Poster Sessions: November 29 – 30
The Integrated Assessment Modeling Consortium (IAMC) announces the Fifteenth IAMC Annual Meeting to be held in College Park, Maryland, home of the University of Maryland, in College Park, MD, USA. The event will be held in person, with a portfolio of online events as part of the programme. Presentations in oral sessions (keynote sessions, and parallel oral sessions) will be held in person, with attendance both in person and online.
In-person sessions will be organised in the U.S. Eastern Time zone. IAMC will take action in order to mitigate the inconveniences that this may create for participants based in regions with different time zones, such as making the recording of sessions immediately available for participants for a certain time. Two kinds of poster sessions are planned: fully online and fully in person. Presenters in fully in-person sessions can present their poster also at the fully online sessions if they wish so.
IAMC hopes that this model will provide the appropriate framework for another inspiring and intellectually lively meeting.
More info: https://www.iamconsortium.org/event/fifteenth-iamc-annual-meeting-2022/