The Global Climate Policy Partnership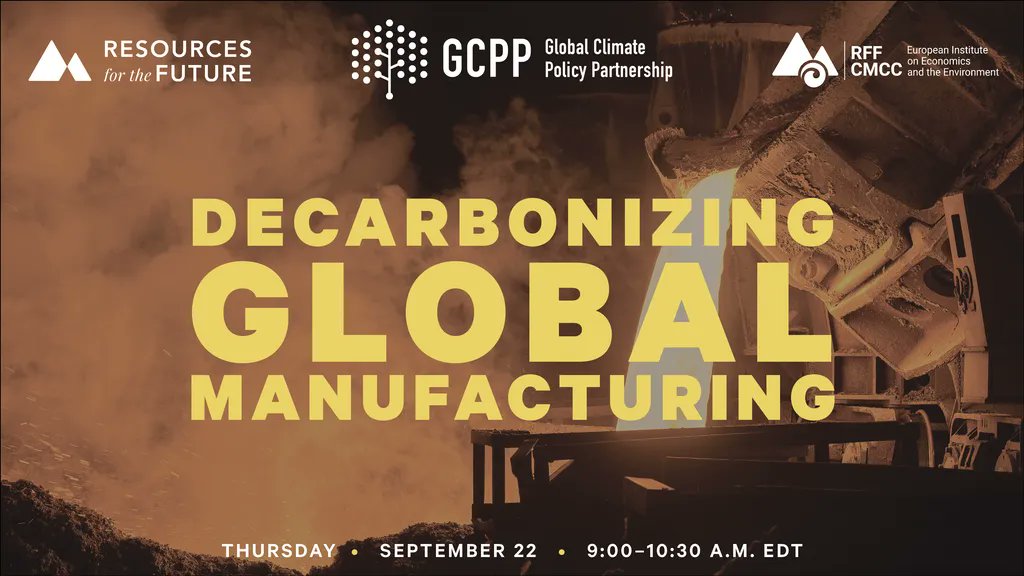 Join us for the launch event of the Global Climate Policy Partnership, a global network of research institutions helping major economies and businesses achieve ambitious climate goals. During this webinar we'll delve into a crucial component of the climate challenge: the manufacturing sector. While one-fifth of global carbon dioxide emissions come from this sector, structuring policies to reduce these emissions is complicated by the fact that manufactured products are often traded on competitive international markets. National policies designed to reduce emissions inevitably raise the cost of production and can lead to lost domestic and international competitiveness, and the leakage of emissions to nations with less stringent emission reduction policies.
Both the European Union and the United States are developing policies that would impose tariffs on imported primary commodities and complex goods from nations deemed to have weak industrial emissions limitation policies. This virtual event, part of the Climate Week NYC 2022 activations, will bring together global experts to review current policy proposals and discuss their implications for the climate challenge.
Speakers
Keigo Akimoto, Research Institute of Innovative Technology for the Earth
Jos Delbeke, European University Institute School of Transnational Governance
Carolyn Fischer, Resources for the Future, World Bank
Michael Jakob, Ecologic Institute
Suzi Kerr, Environmental Defense Fund
Roberto Schaeffer, Universidade Federal do Rio de Janeiro
Raymond Kopp, Resources for the Future (Moderator)