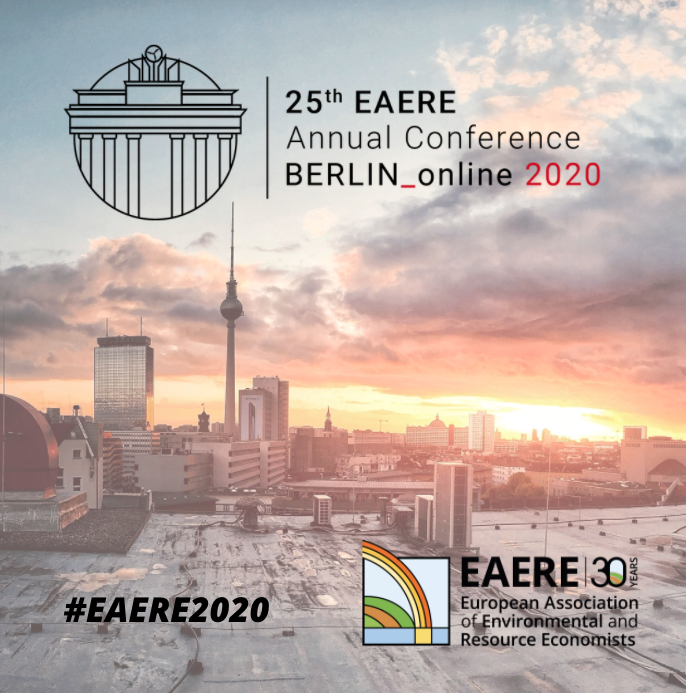 Local Time
Timezone:

America/New_York

Date:

Jun 25 2020

Time:

9:30 am - 10:45 am
Next Event
Date

Nov 19 2020

Time

3:00 am - 4:30 pm
Date
Jun 25 2020
Expired!
Time
3:30 pm - 4:45 pm
DICE at the (almost) country level: Growth impacts and inequality in RICE+
Johannes Emmerling, Gazotti, Marangoni, and Tavoni
Abstract
Two important economic channels of climate change impacts have been at the core of the recent scientific debate on the economics of climate change: growth impacts and the role of inequality. Here, we extend the most well-known IAM DICE-2016 by calibrating it at the (almost) country level with more than 50 regions using actual mitigation cost data, and implement country level growth impacts based on the estimates of Burke et al. [2015], Dell et al. [2012], Kahn et al. [2019]. The Results in indicate that the country dimension matters and with appropriate inequality aversion specifications, the 1.5 degree target of the Paris agreement become the optimal temperature in a CBA setting. Moreover, the distribution across countries shows a significant deterioration of inequality due to country level growth impacts across countries, which is partly mitigated by climate mitigation.