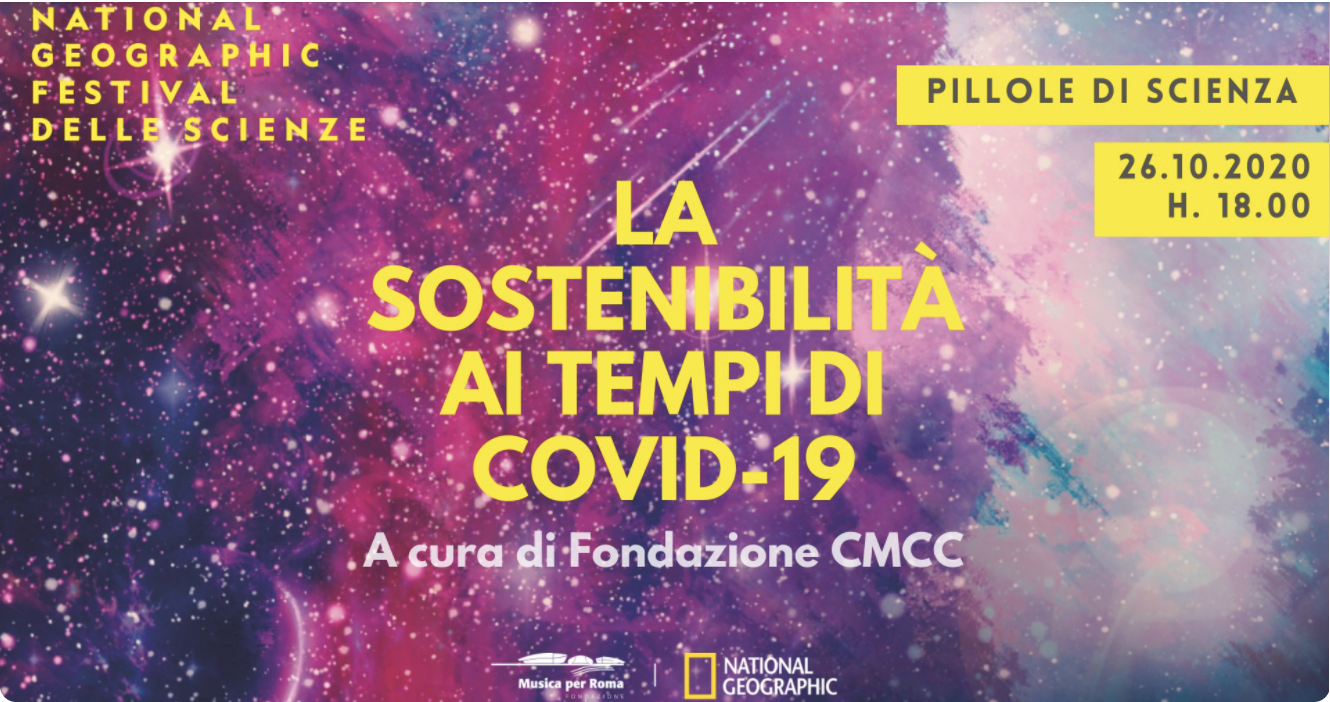 Local Time
Timezone:

America/New_York

Date:

Oct 26 2020

Time:

1:00 pm - 2:00 pm
Next Event
Date

Nov 25 2020

Time

3:00 pm - 4:00 pm
Date
Oct 26 2020
Expired!
Time
6:00 pm - 7:00 pm
La sostenibilità ai tempi del Covid-19, Massimo Tavoni
𝐋𝐀 𝐒𝐎𝐒𝐓𝐄𝐍𝐈𝐁𝐈𝐋𝐈𝐓À 𝐀𝐈 𝐓𝐄𝐌𝐏𝐈 𝐃𝐈 𝐂𝐎𝐕𝐈𝐃-𝟏𝟗
𝘓'𝘈𝘙𝘐𝘈 𝘊𝘏𝘌 𝘙𝘌𝘚𝘗𝘐𝘙𝘐𝘈𝘔𝘖, 𝘐𝘓 𝘊𝘓𝘐𝘔𝘈 𝘊𝘏𝘌 𝘝𝘐𝘝𝘐𝘈𝘔𝘖
Con Massimo Tavoni direttore RFF-CMCC European Institute on Economics and the Environment al #FestivaldelleScienze
La più grande minaccia alla salute umana, i suoi legami con gli effetti della pandemia e la sfida più avanzata del secolo.
Ambiente, salute e modelli di sviluppo interagiscono, in un percorso in cui la scienza guarda in maniera integrata a innovazione tecnologica e comportamenti individuali del cittadino planetario.