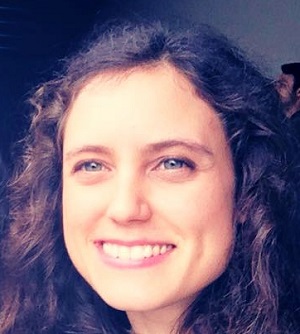 Post Doc
Silvia Pianta
Silvia is a PhD Fellow at Bocconi University and a Post Doc Researcher at EIEE.
Silvia Pianta
Silvia has a PhD in Public Policy from Bocconi University. She is Max Weber Fellow at the European University Institute and Part-time Postdoctoral Researcher at EIEE. In her research, she combines insights from political, social and behavioral sciences to investigate perceptions of environmental issues, climate policy preferences, and environmental policy making. At EIEE, she is involved in the ENGAGE research project. Within the project, she contributes to the stakeholder elicitation process and works on incorporating social and political feasibility concerns into assessments of the feasibility of mitigation pathways.
A multidimensional feasibility evaluation of low-carbon scenarios
Environmental Research Letters , Volume 16, Number 6 - 2021
Carbon Capture and Storage in the United States: Perceptions, Preferences, and Lessons for Policy
Energy Policy , Volume 151, April 2021, 112149 - 2021
Faster or slower decarbonization? Policymaker and stakeholder expectations on the effect of the COVID-19 pandemic on the global energy transition.
Energy Research & Social Science , Volume 76, June 2021, 102025 - 2021
Global climate marches sharply raise attention to climate change: Analysis of climate search behavior in 46 countries
Journal of Environmental Psychology , Volume 75, June 2021, 101596 - 2021
The source is the message: The impact of institutional signals on climate change-related norm perceptions and behaviors
Climatic Change , 166, Article number: 35 (2021) - 2021
A hot topic in hot times: how media coverage of climate change is affected by temperature abnormalities
Environmental Research Letters , Volume 15, Number 11 - 2020
Fast track or Slo-Mo? Public support and temporal preferences for phasing out fossil fuel cars in the United States
Climate Policy , Volume 20, 2020 - Issue 1 - 2020