Border Carbon Adjustments: drivers or impediments for climate ambition?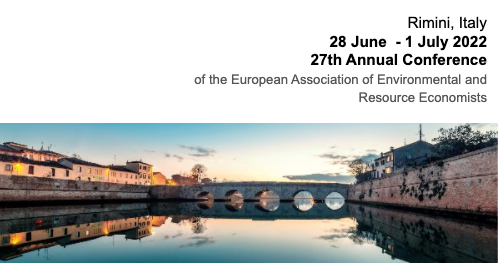 Countries are increasingly pursuing climate plans consistent with reaching climate neutrality but with different levels of carbon pricing and regulatory effort. Against this backdrop of heterogeneous mitigation incentives, Border Carbon Adjustments have been proposed to address competitiveness concerns, to deter emission leakage, and to encourage ambition, by ensuring that imports face the same explicit or implicit carbon price faced by domestic producers in countries with more ambitious climate policies. However, BCAs are institutionally complex, the evidence of carbon leakage is limited, and the implications for international cooperation and climate justice are not clear. The aim of this policy session is to assess the environmental and economic impact of border carbon adjustments. Panelists will discuss the potential role of BCAs to promote or deter climate ambition, and to encourage emission reductions effectively and fairly.
Panelists:
Keigo Akimoto (Research Institute of Innovative Technology for the Earth)
Francesco Bosello (Ca' Foscari University of Venice; EIEE)
Jos Delbeke (European University Institute)
Carolyn Fischer (World Bank)
Suzi Kerr (Environmental Defense Fund)
Raymond Kopp (Resources For the Future)
Billy Pizer (Resources for the Future)
This event will be also streamed online. Further updates will be available soon.
For more info please visit http://www.eaere-conferences.org/index.php?p=324