European Climate and Energy Modelling Platform 2022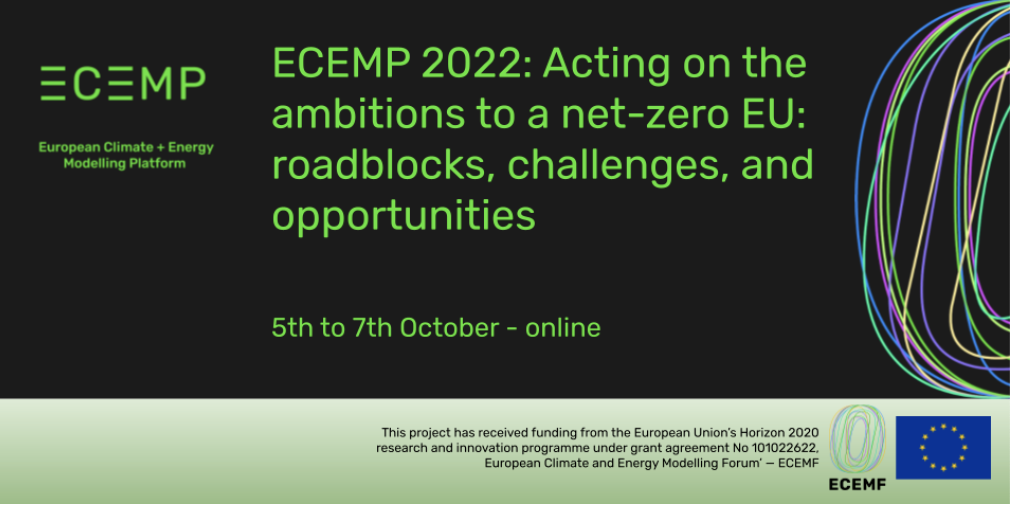 The deadline has been extended to June 30th!
We are collecting abstracts for oral presentations and posters to contribute to this year`s EMP-E Conference under its new name "European Climate and Energy Modelling Platform (ECEMP)". In agreement with the European Commission, we have adopted this new name to consider the increasing role of climate policies and climate change and their impact on energy demand and supply planning.
This year's conference will be planned again as an online event, due to uncertainties regarding the possibility of physical meetings. We will set up the same possibilities for interaction as last year to ensure an engaging, policy-oriented and enjoyable conference experience.
This year, the overarching topic is: Acting on the ambitions to a net-zero EU: roadblocks, challenges and opportunities.
The registration portal is now available and the deadline for the paper submission is the 30th June 2022.
Long abstracts are also accepted (minimum 1000 words).