ECEMP 2022 -Deadline submission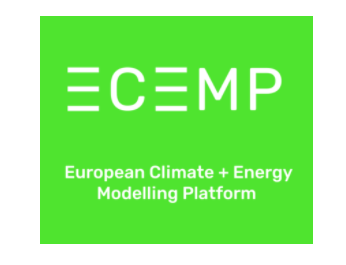 The submission portal is now online!
We are collecting abstracts for oral presentations and posters to contribute to this year`s EMP-E Conference under its new name "European Climate and Energy Modelling Platform (ECEMP)". In agreement with the European Commission, we have adopted this new name to consider the increasing role of climate policies and climate change and their impact on energy demand and supply planning.
This year's conference will be planned again as an online event, due to uncertainties regarding the possibility of physical meetings. However, we are still investigating options for a hybrid event and we will send communications by  April, in case the decision of an online event changes. We will set up the same possibilities for interaction as last year to ensure an engaging, policy-oriented and enjoyable conference experience.
This year, the overarching topic is: Acting on the ambitions to a net-zero EU: roadblocks, challenges and opportunities.
The deadline for submission is the 20th June 2022.
We encourage paper and poster abstract submissions which fit the following sub-themes:
Days and themes
Day 1: Mitigation, adaptation and climate impacts

Influence of climate change on energy demands, supply and infrastructure in the EU
Environmental Assessment for energy modelling
Accounting for climate change impacts on renewable resources

Day 2: Innovation, societal and technical changes for Net Zero

Socio-economic impacts of the transition
Role of energy consumers in the transition
Role of hard-to-abate sectors
Role of Hydrogen and e-fuels on the road to climate neutrality
Transition to a sustainable, zero-emission transportation system
Digitization and other societal mega-trends
Energy consumption of large data centres
Energy security and geopolitical risks

Day 3: Bridging national and European energy modelling to inform strategies for 2030, 2040 and 2050

National Energy and Climate Modelling efforts and scenarios
Short and medium term policy target implementation
Multi-model comparisons as method for robust policy analysis
Debate: Coherence between national and EU-wide modelling analyses for short, medium and long term