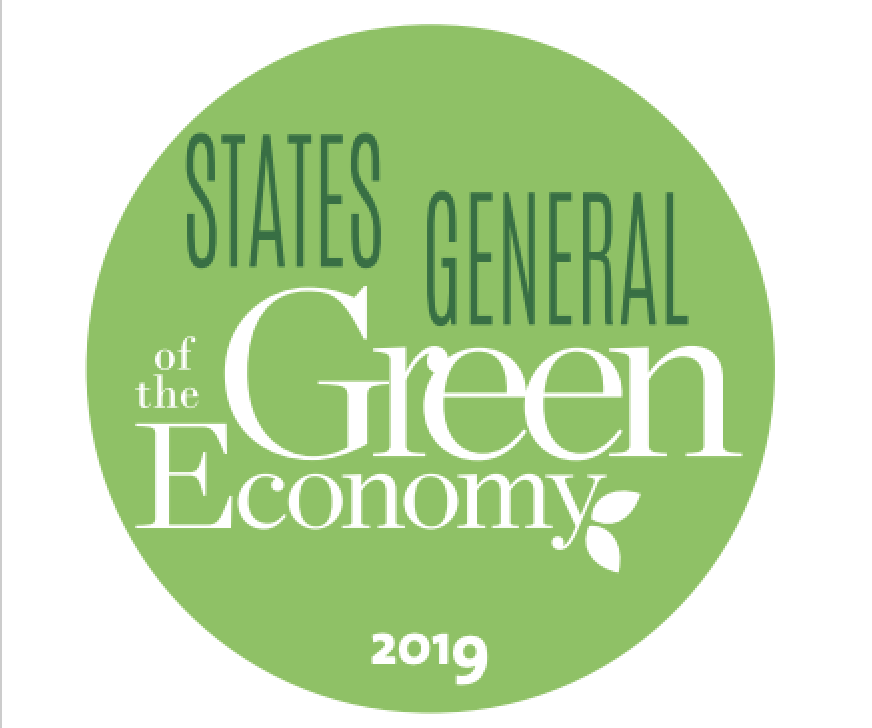 Green new deal and Climate Challenge: 2030 goals and Roadmap – 6 November 2019
GREEN NEW DEAL AND CLIMATE CHALLENGE: 2030 GOALS AND ROADMAP -Ecomondo – Rimini Fiera, Italy
Presentation of the Report 2019 on the State of the Green Economy and the Proposals for a Green new Deal in Italy and Europe.
The proposal for a Green New Deal was officially promoted for the first time in Europe by the newly appointed European Commission and in Italy by the new Government and the new majority, in order to jointly address the environmental crisis, starting with the climate change issue, and the low economic growth. The States-General of the Green Economy 2019 focuses on formulating ideas and proposals to support and give strength to a Green New Deal: a broad change aiming to reduce GHG emissions while boosting, at the same time, economic development and employment. The Green New Deal requires a plan for at least the next 10 years, mobilising substantial financial resources to develop strategic green economy sectors, reforming the fiscal system, promoting a national in-depth debate in order to introduce a carbon tax in 2021, while, at the same time, reducing the tax wedge.
06/11 INTERNATIONAL PLENARY SESSION 9.30- 13.00 – Sala Neri 1, Hall Sud
CLIMATE AND GREEN NEW DEAL: WORLDWIDE TRENDS AND ROLE OF COMPANIES
with Massimo Tavoni.
You can register to the States-General of the Green Economy free and within the 4th of November.