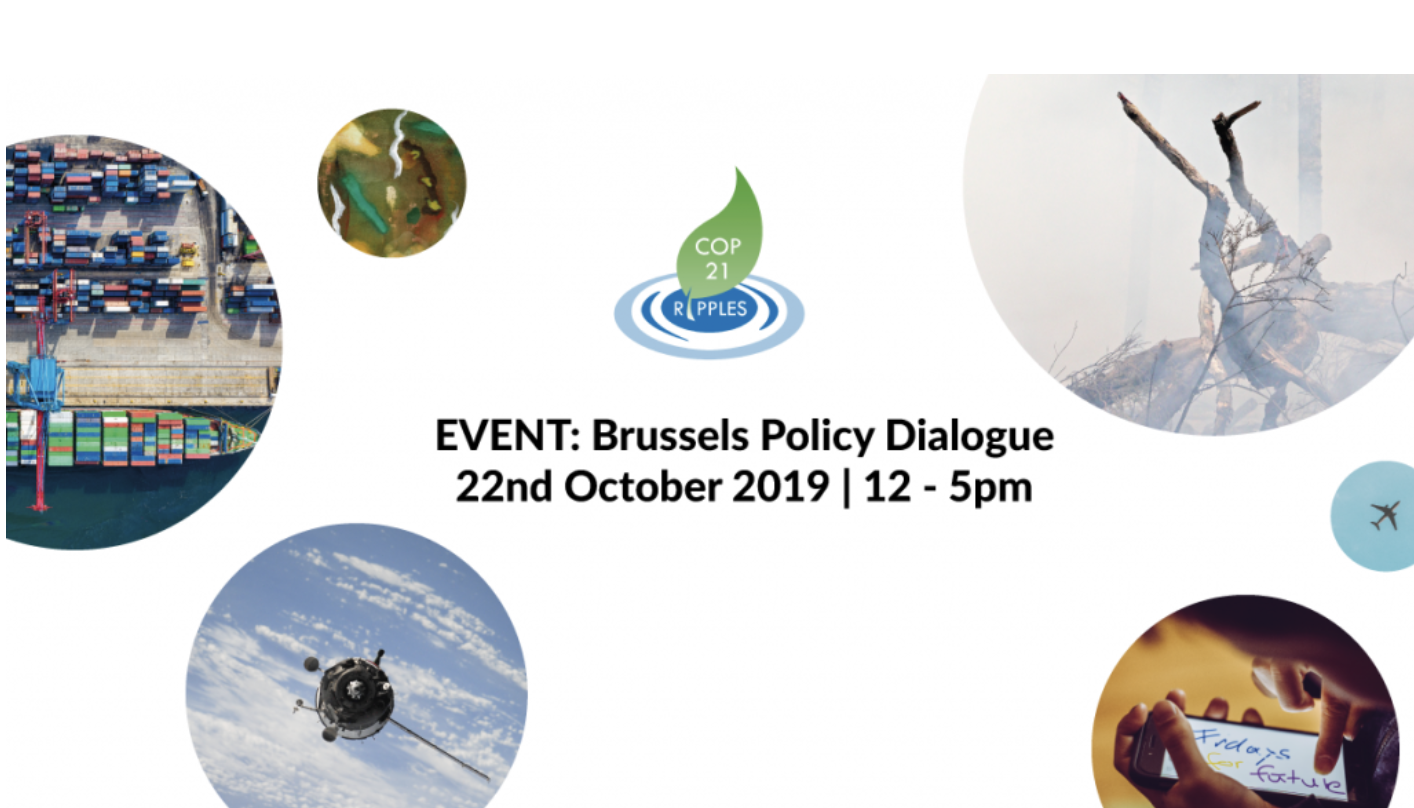 Enabling Framework Dialogue – 22 October 2019
COP21 RIPPLES is organising, on Tuesday 22nd October, the Brussels Policy Dialogue, to discuss the adequacy of the global response to the 2015 Paris Agreement. We will present a synthesis of key findings and discuss their implications for climate policy, with a focus on technology, finance, industrial transformations and the political economy.
Ramiro Parrado will be in Brussels in Session 2:  Enabling Framework Dialogue, Global industrial transformation and political economy in emerging economies.
More info is available here.