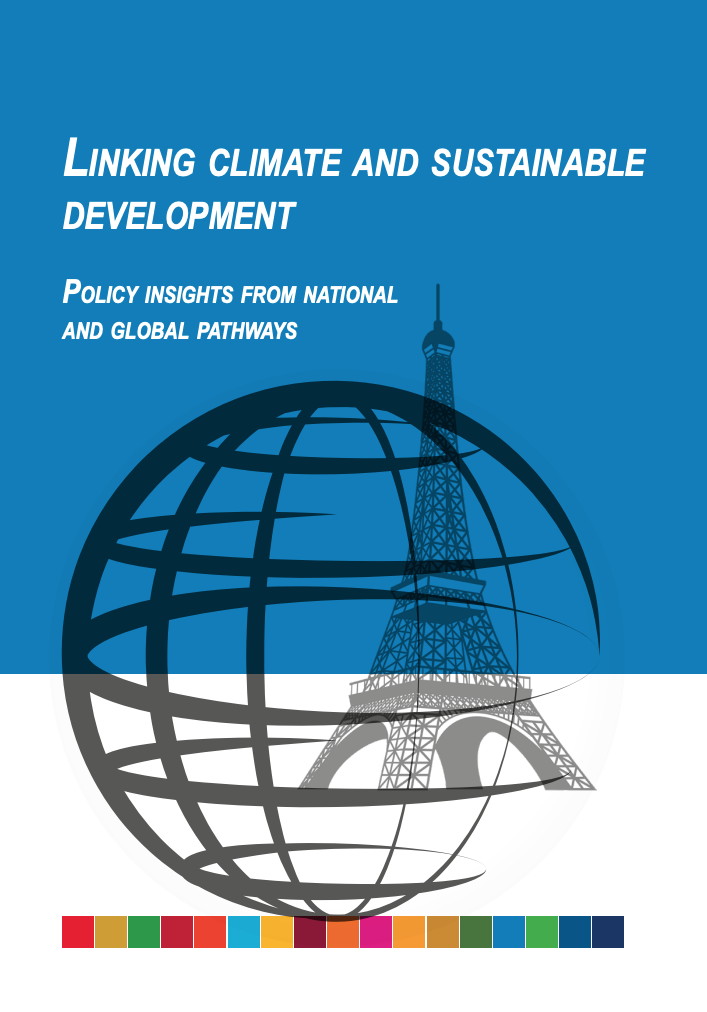 Linking Climate and Sustainable Development Policy insights from national and global pathways
Understanding the connections between climate change policies and sustainable development is critically important for the implementation of the Paris Agreement and the United Nations Sustainable Development Goals (SDGs). Well-designed climate mitigation policy can lead to significant co-benefits for a range of development priorities, including enhanced energy security and safety and reduced indoor air pollution; however, if not properly managed, mitigation can also lead to trade-offs. Maximizing synergies and avoiding trade-offs thus requires an integrated strategy based on a new generation of technological and socio-economic pathways that includes climate-resilient adaptation strategies.
Over the last four years, CD-LINKS brought together an international team of interdisciplinary researchers with both global and national expertise. Funded by the Horizon 2020 programme of the European Union, the project applied cutting-edge scientific tools and models to explore the linkages between climate policies and sustainable development. Major achievements of the project include the development of globally consistent national low-carbon development pathways, and the formation of a research network and capacity building platform to leverage knowledge exchange among institutions.
The project also improved understanding of the linkages between climate change policies and multiple sustainable development objectives and greatly enhanced the existing evidence base on policy effectiveness. A particular asset of the project are the insights related to policy designs that adequately account for mitigation trade-offs across sectors, actors, and objectives. We invite you to learn more about this ground-breaking work in the pages that follow.
CD-LINKS insights critically informed the Intergovernmental Panel on Climate Change (IPCC) special report on Global Warming of 1.5°C, as well as other reports on the assessment of investment and finance needs. Through continued inter-disciplinary global research efforts such as CD-LINKS, we can strategically and systematically work to achieve objectives of energy poverty eradication, increased well-being and welfare, biodiversity, optimal air quality, and sufficient availability of food and water. We would like to thank all external and internal project partners, as well as the project Advisory Board members for their dedicated efforts. It is their concerted efforts that help move us another step closer to a secure and sustainable future for all in the face of an ever-changing climate.
Foreword, Policy brief