Research insights and policy solutions: an innovative international partnership between RFF and CMCC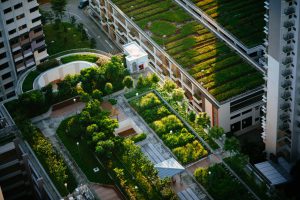 A new transatlantic research institute on climate change and natural resource economics is born from the partnership between Resources for the Future (RFF), the energy and environmental economics think tank based in Washington DC, and the  CMCC Foundation – Euro-Mediterranean Center on Climate Change.
The RFF-CMCC European Institute on Economics and the Environment announced at the World Congress of Environmental and Resource Economics in Goteborg, leverages the research effort of the two leading centers to improve environmental, energy, and natural resource decisions through impartial economic research and policy engagement.
The new Institute develops advanced and integrated modeling tools to address environmental and climate-related issues, to support decision-making processes at regional, national, and global scales, to help the business sector to design risk management strategies and farsighted investment decisions.
Massimo Tavoni, Professor at Politecnico Milano, will be the director. Francesco Bosello, Professor at the University of Milan will be the co-director. The new Institute will be based in Milan and in Venice and will benefit of the expertise and the work of about 40 international researchers and staff.
While an economic and policy lens on climate change is central to the  RFF-CMCC European Institute on Economics and the Environment, the new Institute inherits the multidisciplinary approach of its founding parties and expands its focus to the understanding of a vast range of environmental, energy, and natural resource issues.
Web: www.eiee.org
Facebook, Twitter, Instagram: @EIEEorg
—————–
Photo by chuttersnap on Unsplash