COMPLETED
INHALE
Impact on humaN Health of Agriculture and Livestock Emissions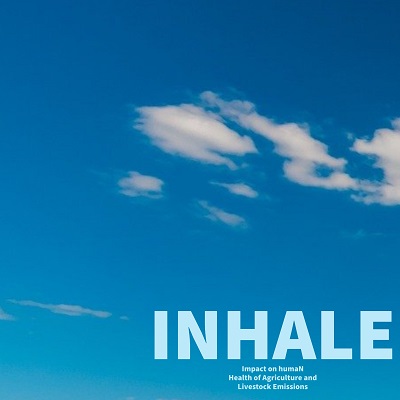 INHALE is a project funded by Fondazione Cariplo and puts together researchers and experts from our insitute, Bocconi University and Legambiente Lombardia. The research project seeks to understand the health impact of agricultural industry and livestock farming on air pollution using data science methods. Moreover, it aims at developing decision support systems and engaging with decision makers and relevant parties to provide science-based knowledge that can inform civil society. In fact, the INHALE project was drafted to support the design and development of sustainable agricultural policies.
General Objectives
Air pollution remains Europe's top environmental threat to health, as recently reminded by the European Environmental Agency. Italy is the second. EU country for premature deaths from air pollution, with the highest concentration in the affluent and highly populated Po valley. The COVID-19 pandemic has made air pollution more salient, by raising awareness of its devastating effects and amplification of concurrent diseases, including viral ones. However, it has also made clear the extent to which agriculture and livestock are part of the problem, and should likewise be part of the solution. Agriculture is the main source of ammonia, due to animal husbandry and its associated livestock events processing, and to a lesser extent from fertilizer use. The contribution of ammonia emissions to PM levels can be very significant.
Expected Results
Assessment report on agricultural impacts and ammonium formation regimes. Source identification assessment of agriculture sub-activities to PM exposure and quantitative spatial distribution of the agricultural sub-sector pollution burden. Additionally, we expect to provide a prototype of 'Smart spreading window tool'. Finally, we hope to involve the regional stakeholders in a dialog to support the regional debate on air pollution.
Project Info
Funded by
Fondazione Cariplo
Start Date
01 September 2021
End Date
28 February 2023
Duration
18 months