COMPLETED
CRAS
Climate change and Resilience of Agricultural System: an econometric and computational analysis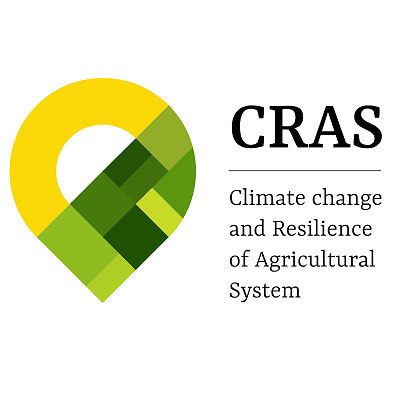 CRAS is a Marie Skłodowska-Curie Individual Fellowships. The project aims, through an econometric and computational analysis, to better understand the contribution of agrobiodiversity to the resilience of agroecosystems and to the mitigation of the impacts of climate change on the agricultural sector.
General Objectives
Objectives of the project are:
Estimating the contribution of agrobiodiversity to the economic resilience of the agricultural system applying the Ricardian approach.
Including agrobiodiversity into a CGE model to assess its role in smoothing climate change impacts on the agricultural sector, using parameters estimated in 1)
To evaluate the potential for adaptation policies favouring agrobiodiversity conservation to reduce climate impacts.
Expected Results
The project will contribute to increase the knowledge of:
The empirical relation between agrobiodiversity and the adaptive capacity of the agriculture sector.
The macro-economic (general equilibrium) implications of agrobiodiversity as a damage smoothing opportunity, assessing its effect in terms of changes in gross damages.
The benefits of policies for the conservation of agrobiodiversity.
In addition to policy advices, the project will contribute at exposing the debate on biodiversity conservation and climate change through an array of dissemination and communication efforts.
Project Info
Funded by
European Commission
Start Date
10 August 2019
End Date
18 August 2022
Duration
24 months
Website